#page_title#
Into the Flames
by Robert Elmer
Series:
The Young Underground
#3
192 pages, Historical Fiction
Reviewed by Ariel_of_Narnia
Great story and some intensity as the twins get into trouble with the Germans.
Plot
Peter and Elise Anderson are delivering a special newspaper, one that could get them in big trouble. When they end up running headlong into problems, they get an inside look at how the Germans work.
Morality
Peter and Elise don't like keeping their parents in the dark regarding their newspaper business; they tell their grandfather and willingly agree to tell their parents. The twins refuse to divulge any information about people in the Underground. Peter's cellmate gives Peter some advice about prison life and wishes him the best. A couple people's loyalties are questioned, though one is more serious than the other.
Spiritual Content
Peter and Elise are Christians. They come across their Uncle Morten's Bible study group who have been praying for him every meeting. Peter's cellmate is labeled a "religious fanatic" and shares Bible verses with other prisoners. Someone is mockingly called a priest when Nazis tell him about finding Christian literature in his apartment. The twins' grandfather tells them about God blessing Rahab for protecting Hebrew spies by hiding and lying about them.
Violence
Guns are pointed and used to prod people. Peter is grabbed by the collar and fears that Elise will be harmed. Peter is attacked by a cat and hit with a beam (results in some bleeding, but not serious). The effects of Nazi torture are seen. There is talk about the British bombing the Shell House (and there's a fact that a prison is built at the top to protect the Germans). The sequence involving the fire is full of collapsing building parts. A group of people are chased. A trigger is pulled but to no effect. A Nazi suggests trading information for someone's life. A character's ankle is sprained. There is a car accident and a window is shattered, but there are no injuries. A desk is overturned on a character.
Drug and Alcohol Content
German soldiers smoke.
Sexual Content
None.
Crude or Profane Language or Content
None.
Conclusion
In this story the readers get an up-close look at some of the Danish Underground Resistance and witness the steadfast courage of those doing their part for the sake of liberty. The Christian teaching is clear throughout, and everything is guided by God's grace and providence.
| | |
| --- | --- |
| Fun Score: | 5 |
| Values Score: | 5 |
| Written for Age: | 11-12 |
Did we miss something?
Let us know!

This review is brought to you by Ariel_of_Narnia.
Read more reviews by Ariel_of_Narnia
Log In
|
Register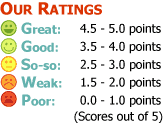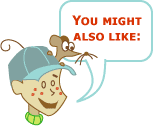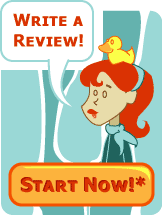 * All submissions will be reviewed for quality before posting.