#page_title#
About Us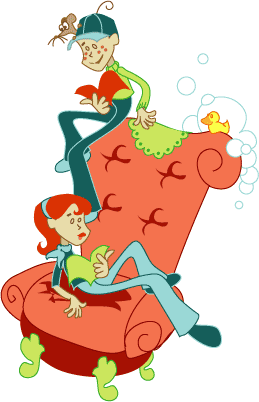 In mid-2008, a mother wrote me and asked if there was a site where her 15-year old could check out the content of a book before reading it. After a little research, I was unable to find such a place--one that was specifically geared toward the needs of Christian readers, that covered a broad range of books, and that was current. As someone who's been unpleasantly surprised by undesirable content in a book, I decided it was time to start a new web site.
Time for Squeaky.
We cover a number of books for all ages, and we're growing all the time (In fact, you can help by writing reviews!). Besides telling you how entertaining a story is, we fill you in on any undesirable content, and give each book a second score based on that. Now you can make an informed decision about the books you read.
So pull up a comfy chair and get ready to find some good books. We're glad you came, and you will be too!