#page_title#
Mandie and the Secret Tunnel
by Lois Gladys Leppard
Series:
Mandie Series
#1
141 pages, Mystery
Reviewed by leezard13
A great read for its age group, but with some stereotypes.
Plot
Mandie Shaw's father has just died and her Indian friend Uncle Ned takes her to her Uncle John's mansion to live. But when she arrives she finds her uncle is dead. So begins the search for his will and the arrival of strangers, all claiming to be relatives of John Shaw. Can Mandie, with help of her friends Joe and Polly, find her Uncle's will?
Morality
Mandie usually listens to Uncle Ned when he rebukes her. Some of the characters lie about being related to Mr. Shaw, but in the end their sins are found out.
Spiritual Content
Mandie's favorite Bible verse is quoted when she is scared. Part of the plot involves her doubts over whether or not God really loves her.
Violence
None.
Drug and Alcohol Content
None.
Sexual Content
None.
Crude or Profane Language or Content
None.
Conclusion
Mandie is a bright and loving young girl who has her moments of anger, but always works them out one way or another. This is a clean book for the age group it was written for and somewhat in the line of Gertrude Warner's "Boxcar Children" series, but despite its Christian values, throughout the series Mandie does sporadically disobey her parents and the rules set over her in order to solve a mystery. Otherwise, the books are acceptable reads.
Note from the Editor:
Though this book and those that follow clearly do not sanction racism, Indians and black people are portrayed rather stereotypically - a complaint voiced by many critics and readers.
| | |
| --- | --- |
| Fun Score: | 3.5 |
| Values Score: | 4 |
| Written for Age: | 11-12 |
Average rating: 5 stars
Did we miss something?
Let us know!
This review is brought to you by leezard13.
Read more reviews by leezard13
Log In
|
Register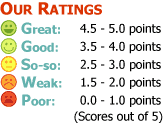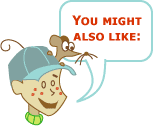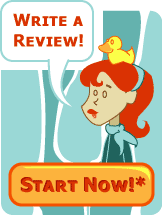 * All submissions will be reviewed for quality before posting.