#page_title#
Dragon Spear
by Jessica Day George
Series:
Dragon Slippers
#3
Reviewed by Kristi
An enjoyable read for fantasy lovers.
Plot
Seamstress Creel and her fiance, Prince Luka, are looking forward to a few months visiting their dragon friends in the dargons' new home in the distant Far Isles. But when Velika, Queen of the dragons, is kidnapped, dragons and humans must travel to a distant land to rescue her. But time is running short, as Velika is due to lay her eggs any day!
Morality
The good guys mostly behave in a moral fashion, though there is some suggestion of deceit perpetuated in order to preserve the isolation of the dragon's homeland.
Spiritual Content
The main character prays to the Triunity, a group of three gods with characteristics rather like the Greek or Norse pantheon. She also offers up a few 'blasphemous' prayers to gods from the kingdom of Moralien and the First Fires of the dragons. A couple of characters in the story are alchemists.
Violence
Some violence, fighting among dragons and humans.
Drug and Alcohol Content
The dragons are drugged by kidnappers.
Sexual Content
There is some kissing.
Crude or Profane Language or Content
We're told more than once that a character swears or curses. The actual words are not provided.
Conclusion
Overall, Dragon Spear is an enjoyable read for fantasy lovers. The relationship between the human and dragon friends, and between Shardas and his mate Velika, are especially touching.
| | |
| --- | --- |
| Fun Score: | 4 |
| Values Score: | 4 |
| Written for Age: | 8-10 |
Did we miss something?
Let us know!

This review is brought to you by Kristi.
Read more reviews by Kristi
Log In
|
Register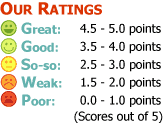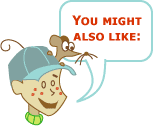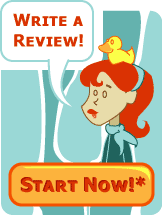 * All submissions will be reviewed for quality before posting.