#page_title#
The Door Within
by Wayne Thomas Batson
Series:
The Door Within
#1
311 pages, Fantasy
Reviewed by Luthien
An enjoyable read.
Plot
Aidan Thomas is mad about having to leave his best friend half-way across the country to move in with his grandfather. That is, he's mad until he finds some mysterious scrolls some old clay jars that suddenly appeared in his grandfather's basement. Little does he know that this is only the start of an adventure that will change his life forever.
Morality
Good is good and bad is bad and never the twain shall meet. There is, however, a traitor amidst the characters.
Spiritual Content
In this book, King Eliam represents Jesus. He died for His people and came back to life at the breaking of the dawn. The characters believe in Him and trust in Him. The people in our world also have "twins" of the people in the parallel world that is featured in the book.
Violence
A battle is fought, and several people, main characters included, die. One character cuts his arm in order to fool the enemy. Many of the evil soldiers are consumed by a ravenous, revengeful creature as well, but that is all you know about it.
Drug and Alcohol Content
None.
Sexual Content
None.
Crude or Profane Language or Content
One character is mentioned as using the restroom. The same one also does not tie his breeches properly, and they slip down to reveal his long undergarments.
Conclusion
This is an action filled book that I enjoyed very much. The only part that I didn't like that much was the part with the breeches. The writing style also improves as the story progresses. The world of Alleble seems, however, to be a little too small for that world to be parallel to this. The timeline is also not quite consistent as well for the same desired affect. But other than that, it seemed to be very well planned and thought out.
| | |
| --- | --- |
| Fun Score: | 5 |
| Values Score: | 5 |
| Written for Age: | 13+ |
Average rating: 5 stars
Did we miss something?
Let us know!

This review is brought to you by Luthien.
Read more reviews by Luthien
Log In
|
Register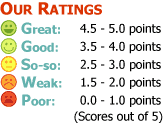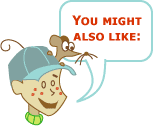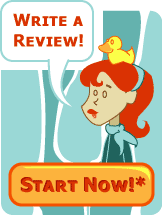 * All submissions will be reviewed for quality before posting.