#page_title#
A Father's Promise
by Donna Lynn Hess
250 pages, Historical Fiction
Reviewed by The Hermit
This is a good book if you like survival stories.
Plot
Rudi Kaplan is living in Warsaw, Poland in 1939.
Given the dangerous conditions for Jews in Warsaw, Rudi's Jewish father believes God has told him to send his son out of the city. Rudi will need to learn to live on his own and in the process will help others during the war.
Morality
The resistance fighters don't believe in fighting children so they capture some Germans who are all under sixteen instead of killing them.
Throughout the book Rudi is struggling with whether men are evil because they follow Hitler or whether they were evil already. Someone jokingly says they want to kill the other person if the Germans don't do it first.
Spiritual Content
Rudi and his father are Christians and have opportunities to witness to their fellow Jews. Rudi's father believes that God will keep Rudi safe if he sends him away. Characters read the Bible and two tell their testimonies.
Violence
A Jewish man is whipped and someone is knocked out; but because Rudi is sent away from Warsaw he misses almost all of the violence. Rudi threatens someone who may be putting his friend's safety at risk by grabbing his neck.
Drug and Alcohol Content
None
Sexual Content
None
Crude or Profane Language or Content
None, unless you include Rudi being told to clean a Nazi's boots by spitting on them.
Conclusion
This book acquaints readers with some aspects of World War II while not going into detail of the inhumane treatment of people by the Nazis.
| | |
| --- | --- |
| Fun Score: | 3 |
| Values Score: | 4.5 |
| Written for Age: | 8-10 |
Did we miss something?
Let us know!
This review is brought to you by The Hermit.
Read more reviews by The Hermit
Log In
|
Register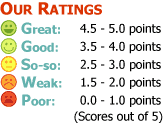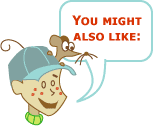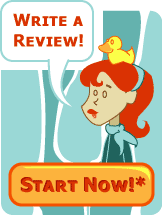 * All submissions will be reviewed for quality before posting.