#page_title#
No Monsters in the Closet
by Willo Davis Roberts
124 pages, Mystery
Reviewed by Nienna
Weak story with poor morals but nothing really bad.
Plot
Steve loves stories about ghosts and monsters, and he gets in trouble a little too often for telling those stories to his little siblings. When strange things start happening at an abandoned house, Steve is determined to get to the bottom of it all.
Morality
Steve and his friends do things they know their parents wouldn't like, and disobey them. Though they are punished, the actions are not shown as wrong. Their attitude is usually about not getting into trouble, rather than about doing what's right. Steve does try to be responsible, while still doing what he wants, and he talks about the duty of good citizens, but it is unclear whether that is his motivation or just his excuse. There is very little respect for parents, and the father is portrayed as being self-focused and bad tempered.
Spiritual Content
Discussion of ghosts, but no real belief in them.
Violence
Children have nightmares from monster stories. A boy is shaken and knocked over by the bad guys, but not hurt. The boys are afraid that the bad guys will kill them.
Drug and Alcohol Content
Some kids wonder if the mystery men are drug dealers.
Sexual Content
None.
Crude or Profane Language or Content
A couple uses of the the words g**, g***, and h***.
Conclusion
While the book has nothing bad in it and the mystery is a little interesting, I do not recommend it as edifying or beneficial in any way. The story is not worth overlooking its poor morals.
| | |
| --- | --- |
| Fun Score: | 3.5 |
| Values Score: | 3 |
| Written for Age: | 11-12 |
Did we miss something?
Let us know!

This review is brought to you by Nienna.
Read more reviews by Nienna
Log In
|
Register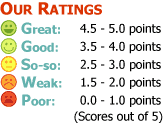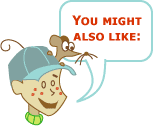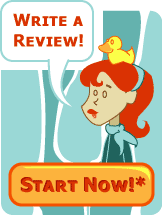 * All submissions will be reviewed for quality before posting.